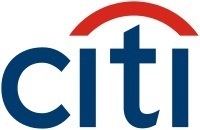 Citibank Australia
1971
Citibank Australia Personal Loans
It offers both personal loans with flexible repayments or fixed loan repayments. Its personal loans offerings cater to those who need finance to purchase a car, finance to renovate their home , finance a holiday or finance a special occasion.
Citibank Australia Personal Loan Interest Rates
Citibank Australia Discussion
Q: Hi, I got a credit card with Westpac and I want to change over to a citibank cc. How do i go about it?

Q: How to apply a business account?

Q: I need to pay bill into a Citibank account that's been supplied to me, how do I do that by direct debit? I have the BSB and Account #

Q: Where can I deposit cash into my account ?