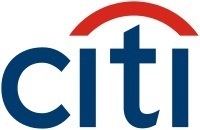 Citibank Australia
1971
Citibank Australia Loans
They offer finance products for personal lending and home loan lending.
Citibank Australia Loan Interest Rates
Citibank Australia Discussion
Q: Hi, I got a credit card with Westpac and I want to change over to a citibank cc. How do i go about it?

Q: How to apply a business account?

Q: I need to pay bill into a Citibank account that's been supplied to me, how do I do that by direct debit? I have the BSB and Account #

Q: Where can I deposit cash into my account ?