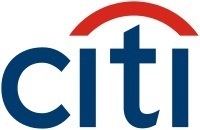 Citibank Australia
1971
Citibank Australia Business Banking
Citibank Australia provides high yield business accounts, merchant services, and business credit. Other services include Diners Club Business Dual Card account with ATO compliant statements for all Diners Club transactions and business insurance.
Business Banking
Business Accounts
Savings Accounts
Merchant Services
Credit Facilities
Cards
Insurance
Trade Services
Commercial Mortgages
Business Investments
Equities
Fixed Income
Securities Services
Structured Products
Citibank Australia Discussion
Q: Hi, I got a credit card with Westpac and I want to change over to a citibank cc. How do i go about it?

Q: How to apply a business account?

Q: I need to pay bill into a Citibank account that's been supplied to me, how do I do that by direct debit? I have the BSB and Account #

Q: Where can I deposit cash into my account ?