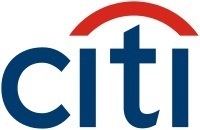 Citibank Australia
1971
Citibank Australia Home Loans
Citibank mortgage offering caters to those wish to purchase their first or next home, overseas buyers and self employed. It also its products for those wish to refinance their home loans, access their home equity or invest in a property. Its home loan product types include a basic variable rate mortgage, offset mortgage, fixed rate mortgage or home loan with a combination of fixed and variable.
Citibank Australia Home Loan Interest Rates
Citibank Australia Discussion
Q: Hi, I got a credit card with Westpac and I want to change over to a citibank cc. How do i go about it?

Q: How to apply a business account?

Q: I need to pay bill into a Citibank account that's been supplied to me, how do I do that by direct debit? I have the BSB and Account #

Q: Where can I deposit cash into my account ?