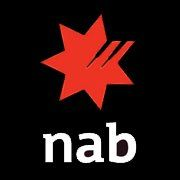 NAB
1858
NAB Interest Rates
As one of the leading banks in Australia, National Australia bank provides products and services for its retail customers including basic bank accounts, deposits credit cards, loans, investments, insurance and financial advice. In addition they have a variety of channels for access including Internet banking, mobile banking, telephone banking and its nationwide ATM access and Eftpos.
NAB Overview
National Australia Bank or NAB was founded as the National Bank of Australasia in the Australian State of Victoria in 1858. NAB is considered one of the 4 major banks within Australia. It is an international financial services group operating in Australia, New Zealand, Asia, United Kingdom and... read more
NAB Discussion
Q: I live at Lugarno- where is your nearest branch

Q: please list NAB branches in regional S.A

Q: what is the interest rate on a term deposit

Q: I have 150000 Australian dollars to invest.If I place this ona 1year term basis , what would be the maturity amount and at what interest rate

Q: Term deposits. one for $ 600,000 for 6 months another for $ 200,000 for 6 0r 8 months? Your best interest rate.
NAB Discussion Activity
Deposits
Q: what occurs if I deposit for 1 year term deposit but need to close after 6 months

- Loans
Q: What are the Personal loan interest rates from 2014 - date ?

- Savings
Q: Looking for a savings / investment account to hold savings in USD (transferred from AUD account) - What do you offer? Interest rate table for short to medium terms?

Deposits
Q: I have $500,000 to invest and I require 4 weekly interest. I will invest this amount for two years. Kindly advise your best rate please

- Savings
Q: I would like to get a copy of the isaver interest rates since 2010.Thank you