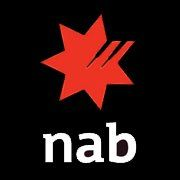 NAB
1858
NAB Private Banking
NAB Private Wealth caters to affluent Australians with solutions available for a variety of financial needs from its clients that include the countries leading boardrooms as well as influential families. It offers personalised service and specialist expertise for wealth protection, asset service and advice as well as trust services and philanthropy.
Private Banking
wealth planning
wealth protection
portfolio optimisation
asset allocation
tax planning
estate planning
philanthropy
trusts
Research on managed funds
fixed interest
derivatives and equity markets
Asset management services
Private Banking Investments
Equities
Equity Options
puts
collars
equity gearing
Fixed income securities
bank bills
term deposits
Commonwealth government
semi government and corporate bonds
Corporate Promissory Notes
Primary Placements
NAB Discussion
Q: I live at Lugarno- where is your nearest branch

Q: please list NAB branches in regional S.A

Q: what is the interest rate on a term deposit

Q: I have 150000 Australian dollars to invest.If I place this ona 1year term basis , what would be the maturity amount and at what interest rate

Q: Term deposits. one for $ 600,000 for 6 months another for $ 200,000 for 6 0r 8 months? Your best interest rate.
NAB Discussion Activity
Deposits
Q: what occurs if I deposit for 1 year term deposit but need to close after 6 months

NAB Base Variable Rate Home Loan Interest Only - Loans
Q: What are the Personal loan interest rates from 2014 - date ?

NAB USD Foreign Currency Account - Savings
Q: Looking for a savings / investment account to hold savings in USD (transferred from AUD account) - What do you offer? Interest rate table for short to medium terms?

Deposits
Q: I have $500,000 to invest and I require 4 weekly interest. I will invest this amount for two years. Kindly advise your best rate please

NAB ISaver - Savings
Q: I would like to get a copy of the isaver interest rates since 2010.Thank you