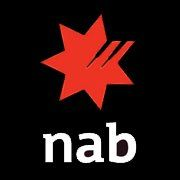 NAB
1858
NAB Discussion
Q: I live at Lugarno- where is your nearest branch

Q: please list NAB branches in regional S.A

Q: what is the interest rate on a term deposit

Q: I have 150000 Australian dollars to invest.If I place this ona 1year term basis , what would be the maturity amount and at what interest rate

Q: Term deposits. one for $ 600,000 for 6 months another for $ 200,000 for 6 0r 8 months? Your best interest rate.
NAB Discussion Activity
Deposits
Q: what occurs if I deposit for 1 year term deposit but need to close after 6 months

NAB Base Variable Rate Home Loan Interest Only - Loans
Q: What are the Personal loan interest rates from 2014 - date ?

NAB USD Foreign Currency Account - Savings
Q: Looking for a savings / investment account to hold savings in USD (transferred from AUD account) - What do you offer? Interest rate table for short to medium terms?

Deposits
Q: I have $500,000 to invest and I require 4 weekly interest. I will invest this amount for two years. Kindly advise your best rate please

NAB ISaver - Savings
Q: I would like to get a copy of the isaver interest rates since 2010.Thank you