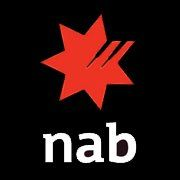 NAB
NAB Term Deposit
NAB offers a range of products and services to their personal banking customers. These include: investment accounts, savings accounts, credit cards, home loans, financial advice and personal loans.
NAB Term Deposit Interest Rates
NAB Discussion
Q: I have $500,000 to invest and I require 4 weekly interest. I will invest this amount for two years. Kindly advise your best rate please
NAB Reviews
I've been a personal banking customer for just shy of a decade. I've never had any issues with interactions or customer service, I recommend Nab as a personal banking provider!