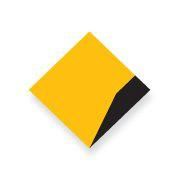 CBA
1912
CBA Private Banking
CBA offers Premier Banking services for clients who have a personal annual income in excess of $150,000 and for private banking for households who earn $400,000 or want to invest or borrow $2.5 million+. It offers superior customer service for everyday banking, investments, financial planning and wealth protection and exclusive benefits such as providing the latest market insights, research, product offers, investment opportunities and services.
Private Banking
Access to Commonwealth Private if household income in excess of 400k pa or to invest/borrow > $2.5 million
Access to Commonwealth Private office when you have investible assets of $10 million or more
Access to dedicated Private Bankers/Private Wealth Managers
Offers personal private banking savings and private banking transaction accounts
asset protection
retirement planning
investment portfolio management
currency risk management
Preferred Banking
Access to Premier Banking
requires personal annual income > $150k
access to expert financial advice
a relationship manager
benefits/discounts
Private Banking Investments
ASX listed direct shares
Executive share and options strategies
Managed funds
Equity capital raisings
Direct bonds
Initial Public Offerings (IPOs)
Structured investments
Wholesale investment opportunities
hybrid securities
CBA Discussion
Q: What are the interest rates on Term Deposits for non CBA customers?

Q: what is the interest rate on a savings account
CBA Discussion Activity
Deposits
Q: Hi there, I have found a term deposit renewal notice letter and wanted to check if I can transfer my current deposit into my normal CBA savings account? thanks

CBA 1 Year Term Deposit - Deposits
Q: Do your deposits over 2 million have a better rate? Who do I ask or call about this?

- Deposits
Q: looking for the best rate on term deposit for $2250000 with interest paid monthly there are no rates applicable for this amount.