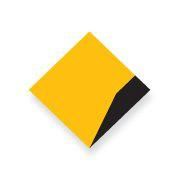 CBA
1912
CBA Business Banking
For business clients, CBA offers business accounts, Business credit cards, merchant services and business loans. In addition, it also offers international banking services, superannuation, asset finance and investment products. For corporate clients, CBA provides working capital, capital lending and raising, Global services such as foreign exchange, commodities, interest rate risk management and offshore banking unit.
Business Banking
Business Transaction Bank Account
Business credit cards
merchant services
payments EFTPOS
ecommerce
business loans
business line of credit
short term investment
medium term investments
long term investments
business insurance
commodity risk products
currency risk products
interest rate risk products
Business Investments
Term Deposits
Cash Deposit Account
Business savings account
bills of exchange
farm management deposit account
commercial paper investments
equity linked investments
mortgage backed securities
capital series
management investments
floating rate notes
gonverment bonds
semi government bonds
corporate bonds
swaps
options
swaptions
forward rate agreements
CPI swaps
CBA Discussion
Q: What are the interest rates on Term Deposits for non CBA customers?

Q: what is the interest rate on a savings account
CBA Discussion Activity
Deposits
Q: Hi there, I have found a term deposit renewal notice letter and wanted to check if I can transfer my current deposit into my normal CBA savings account? thanks

CBA 1 Year Term Deposit - Deposits
Q: Do your deposits over 2 million have a better rate? Who do I ask or call about this?

- Deposits
Q: looking for the best rate on term deposit for $2250000 with interest paid monthly there are no rates applicable for this amount.