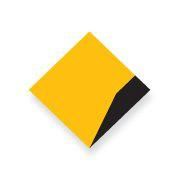 CBA
1912
CBA
Commonwealth Bank of Australia, also called CBA is considered one of the major 'big 4' banks in Australia. It had commenced operations in 1912 and as of 2012 had over 4,200 branches nationally and 4000 ATMS including Bankwest. The bank brands include Colonial First State, CommInsure, ASB (New Zealand), FirstChoice, CommSec, Sovereign, Bankwest and St Andrews.
It has established businesses in Australia, New Zealand, Europe and the Asia-Pacific region. CBA services are delivered through main business segments: Retail Banking Services, Business and Private Banking, Institutional Banking and Markets, Wealth Management, International Financial Services, Financial Services, Risk Management and Enterprise Services.
Financial services for individual customers include: current and saving accounts, personal and home loans, credit cards, financial planning, superannuation, term deposits and foreign exchange.
Source: http://www.commbank.com.au
Head Office Location: Darling Park, Tower 1 201 Sussex Street, Sydney, NSW, Australia
Head Office Telephone Number: (02) 9378 2000
National Telephone number for banking enquiries on (+61) 13 2221
CBA Services
Personal Banking
transaction accounts
basic bank accounts
savings
deposits
home loans
credit cards
personal loans
shares and investments
travel money
international money transfers
superannuation SMSF
Individual Investments
savings accounts
term deposits
managed funds
protected loans
instalment warrants
guaranteed annuities
CBA Discussion
Q: What are the interest rates on Term Deposits for non CBA customers?

Q: what is the interest rate on a savings account
CBA Discussion Activity
Deposits
Q: Hi there, I have found a term deposit renewal notice letter and wanted to check if I can transfer my current deposit into my normal CBA savings account? thanks

CBA 1 Year Term Deposit - Deposits
Q: Do your deposits over 2 million have a better rate? Who do I ask or call about this?

- Deposits
Q: looking for the best rate on term deposit for $2250000 with interest paid monthly there are no rates applicable for this amount.