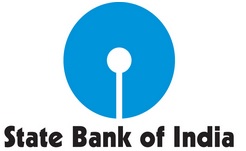 State Bank of India Australia
1998
State Bank of India Australia Locations
Victoria Locations
Cities :
Melbourne
Melbourne Branches
SBI Melbourne Branch
Melbourne Branch Level 9,Victory Tower 416-420 Collins Street, Melbourne VIC 3000
Phone 03 8637 7930
New South Wales Locations
Cities :
Sydney
Sydney Branches
Australia Square Sydney Branch
Australia Square level 31, suite 02 264 George Street Sydney NSW 2000
Phone: 02 9241 5643
State Bank Of India Australia Discussion
Q: Can we submit the life certificate of pension account holder of India on visit here to the branch in Melbourne ??

Q: I am travelling to Dehli next week. What rate will I receive from a SBI ATM? (excluding any mastercard fees charged by my card provider here) What denominations of Rupee are provided by ATMs? Thankyou

Q: i am an indian origin but i hold an Australian passport ,can i open a savings account here ? if so can my family have an access in india at Mirik branch?, if yes what is process ,can i apply on line?

Q: Is State Bank of India is having a branch in Melbourne, Australia?

Q: I woul like to open a savings account in your branch.May you be informed that I am an account holder of s b I in N.Dehli( vasantkunj branch).

Q: hi i have my account in statae bank in india. can u tell me how i can the money withdraw here means in melbourne. can you tell me the procedure.

Q: Can i transfer my SBI account from India to sydney

Q: I have an OCI ,can I open a NRI account with SBI, I aready have an NRI account with Canara Bank Bangalore India Please advise.

Q: I am living in melbourne.Is there SBI (state bank of India) branch in melbourne.If so what is the contact details.

Q: Hi I am a permanent resident and already done my citizenship test just the ceremony left. Just want to ask how to open a NRI account And what documents we need to submit. Can you please let me know if there is any limit for minimum balance in NRI account. If not please let me know so I can make my account asap. Thanks

Q: Is Sbi in Melbourne

Q: can I deposit aud from Melbourne to sbi Sydney for transfer to sbi account in Hyderabad india how much can transfer what wasthe exchange rate if any transfer charges are there so what was the rate how much amount can transfer at a time.

Q: is sbi branch in Melbourne ?

Q: I am a student in Melbourne, can I open an NRI account and associate with my hometown branch in India.

Q: I would like to convert my SB account to NRO account and also update my mobile number as I have shifted to Melbourne, Australia. Could you please let me know how to proceed ahead? Thank you.

Q: Hii i have money in my indian account but i need that money here could you please help me how can i withdraw that money.

Q: Is State Bank of India is having a branch in Melbourne, Australia?

Q: please advise that if I am not australian residents and no australia address, can I open term deposits account?

Q: I wish to maintain a fixed deposit for six months for an amount of 10 lakhs INR which matures in January 2019. Is it possible and what is the rate of interest Thanks

Q: i have heard that old 1000 and 500 rupees note can be exchange again now for 5 days is that true?

Q: Interested to open an nri ps account , how do i do this?

Q: Hi, I would like to open NRI account and lives in here Australia, Can you please supply the procedure to make it Thanks Mazhar
State Bank Of India Australia Discussion Activity
Deposits
Q: Hi I'm at Australian citizen look for to refinance my home loan. If can then where I can find the rates.


Q: Please tell me if i withdrwal 50000 in melbourne australia Who much bank charge me for this overseas transaction.

State Bank Of India Australia 60 Month Term Deposit - Deposits
Q: I am Bangladeshi national.can I open account from hare.and can I send money to account from any other country behalf of me.and for fix or terms deposits interest amount is transfer to my savings account every month.so I can withdraw from anywhere in the world by a atm card.

Deposits
Q: I am a nonresident Indian with pr. Can I open a savings account in you bank here ?

State Bank Of India Australia 60 Month Term Deposit - Deposits
Q: Australian Govt. guaranteed?