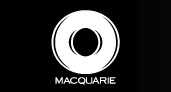 Macquarie Bank
1969
Macquarie Bank Interest Rates
Macquarie Bank offers a range of products and services to their personal banking customers. These include: savings accounts, credit cards, home loans, car loans, international money transfers and financial advice.
Macquarie Bank Overview
Macquarie Bank Limited (MBL) is provider of retail banking and financial services in Australia and considered an authorized deposit taker or ADI by APRA. It is part of the Banking and Financial Services Group (BFS) within Macquarie Group Limited (ASX:MQG), an international investment bank and financ... read more
Macquarie Bank Discussion
Q: nearest branch I can deposit a cheque?

Q: Do you have branches on the Gold Coast or affiliated banks for depositing cheques.

Q: Hello, Where can I deposit a cheque into my SMSF super Fund account in South Australia? Do I need to go to the branch in Adelaide?

Q: Where is the nearest bank to Orange NSW , Thanks

Q: Do I have to visit a branch to close a macquarie savings account and transaction account?

Q: where can i deposit a cheque in Mildura 3500 Vic

Q: Where in Sydney CBD can I deposit a cheque for payment on a mortgage account? thanks

Q: How do I deposit a cheque in Cairns.

Q: Hi, we are located in Mildura Victoria and need to do a deposit into a Macquarie Bank account in Sydney by way of cheque. I'm not sure how I go about doing this? Can I use another bank that can accept deposits on Macquarie's behalf?

Q: Where can I deposit cheques? I live in Caloundra QLD.

Q: Where is the nearest branch of the Macquarie Bank to Noble Park, Melbourne?

Q: Where can I deposit a cheque in South Melbourne

Q: I am on the Sunshine Coast Qld and need to deposit a cheque into my Macquarie Super account. How do I do this without incurring cost?

R: How do get access to a form for opening an Astralian based bank account.With access to a legal Trust fund,if permitted.

Q: what is email address for collins st branch maquarie bank

Q: Some customers can't get to the Brisbane branch - is there any other way a tenant can deposit funds by CASH other than going into the Brisbane city branch?

Q: I have 2 cheques to deposit into my superannuation CMT account with Macquarie. How do I go about it?

Q: I am advised that Macquarie Bank will consider a personal loan application to an individual who has assets but is unemployed. Is this correct?

Q: where can I deposit money into Macquarie bank in Newcastle NSW please.

Q: I am getting XXk deposited in my Macquarie Cash Management account next Monday 18th. I want to transfer the XXk to another persons Westpac account on Tuesday XXth what is the best way to do transfer so the money is available to the person that day?

Q: Hi I'm in regional Queensland and wondering how I can deposit a cheque into my Macquarie account. Thanks so much.

Q: where can I deposit a cheque locally Coolangatta/Tweed Hds?

Q: when can I make a cheque deposit in Melbourne

Q: Can I get a bank check from Macquarie bank branch at Newcastle

Q: can you please let me know if you are having trouble with your log in page I have been trying most of the morning also can you please let me know if you have any branches in the western suburbs of Melbourne

Q: Where do I take Cheques to deposit them.

Q: I have cheques to deposit iinto our SMSF which is a Macquarie account. In South Aust., Where can I deposit them?

Q: what sort of percentage lending do you lend on a rent roll. Im after some guidelines eg how many normally eg 200 ect Thanks Matt

Q: I would like to close my Macquarie Cash Management Account. Is there a Tweed Heads NSW 2485 branch near by?

Q: I wish to bank a cheque in Melbourne. I live in Ferntree Gully. can I bank it with any other bank to be forwatred to Macquarie.

Q: I have a cheque which I need to bank into my Macquarie Bank bank account. Where can I do this? I'm in the CBD Sydney.

R: Sorry new to Macquarie bank ,still trying to find out how to deposit cheques and cash to my account. Also how do I transfer funds from my old bank account. Regards Graham.

Q: I have a CHESS registered share portfolio managed through a financial adviser and using a Macquarie Bank account for dividends. Can I directly manage this portfolio through the Macquarie Bank

Q: What is the interest rate on an investment account

Q: I want some information about your home loans.
Macquarie Bank Discussion Activity
Deposits
Q: Hi, What is the current rollover rate on a 3 month term deposit? Thanks.

Macquarie Bank 1 Year Term Deposit - Deposits
Q: I am a long time business customer with a recurring $20K term deposit maturing 19 December. Do you have a loyalty bonus interest rate to add to the 2.45% or is there any way of increasing that rate for a further 12 months