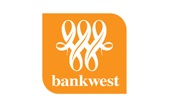 Bankwest
1895
Bankwest Business Banking
For small businesses, Bankwest offers business accounts, business credit cards, business loans, business payments, and other services. For corporates, it provides business accounts, business loans, business deposits, business credit cards and international trade services.
Business Banking
Business Accounts
Credit Cards
Loans
Payments
International Trade Services
International Trade Finance
Foreign Exchange
Business Investments
Term Deposits
Money Market Investments
Bankwest Discussion
Q: I need a telephone number in business banking located in Melbourne to follow up a query regarding a loan account.

Q: Can you please tell me which branches are still opened in Melbourne area Thank you

Q: How can I deposit funds to a friends account You have no branch were I live

Q: Where is the nearest branch to Kiama nsw 2533

Q: location of branch to withdraw funds

Q: Where is the closest Branch to Mermaid Waters

Q: Where is the closest branch to Marybynong, Vic?

Q: Is there a Bankwest branch at Hornsby, Macquarie Centre or Chatswood, in NSW?

Q: where are the branches in the hunter area

Q: is there a branch near flinders street?

Q: Where is the nearest open store from chadstone Vic please?

Q: Hi, Is westfield shopping center in SouthMorang has a bankwest branch?

R: On the bankwest website it says - Plenty Valley Store Shop 109, Westfield Plenty Valley, CNR McDonalds Rd and Civic Rd, Mill Park but on google maps it says permanently closed?

Q: with bank transfers, what is the maximum limit I can transfer per day if the bank set it up for me? $100k, $200k limit per day? would like to transfer money from my hero saver and smart saver accounts to another bank west account held by my daughter.Can I make direct transfers from those accounts mentioned above?
Bankwest Discussion Activity